One-of-a-kind predictive analytics allowing for tailored, individualised teaching strategies to improve educational outcomes.
Chat to us
Powerful
Accurately predict ATAR scores and monitor individual academic or class performance like never before.
Precise
Our software uses rigorous statistical methods and algorithms to ensure accuracy of reports.
Progressive
Identify areas for academic improvement early, allowing teachers to tailor teaching strategies before VCE studies.
Unlock your data's potential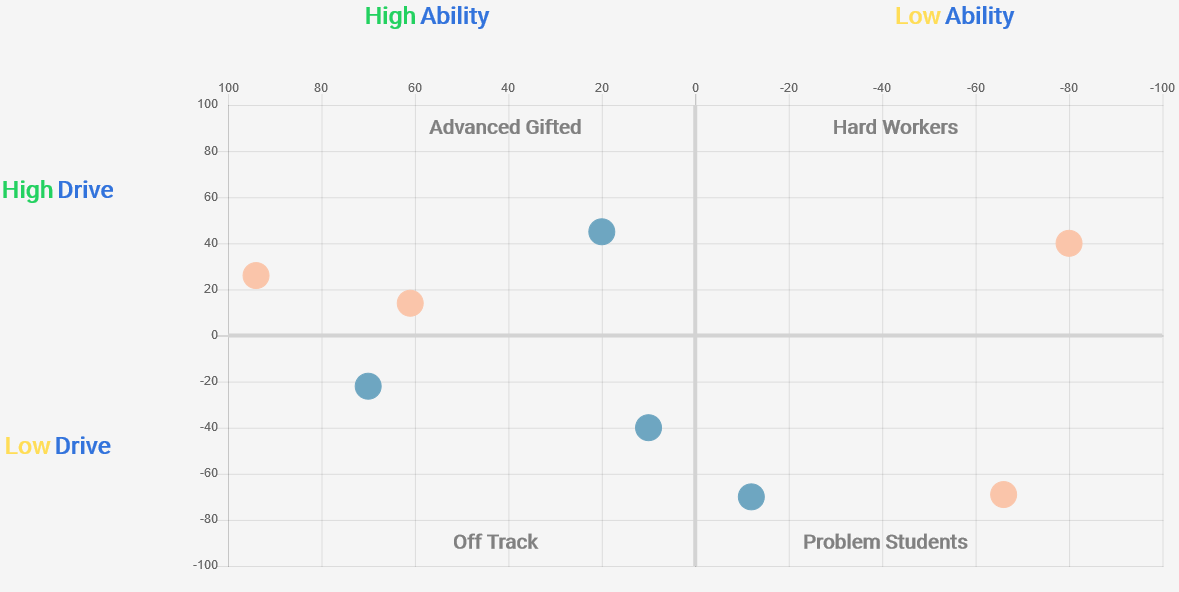 Turn your existing data into information to inform tangible teaching strategies for students.
Align metrics with school values
Individualised learning plans
Analysis available at class, teacher and school level
Customise metrics in line with school values
Identify patterns to explain student performance/behaviour
Student vs student, class vs class, year vs year, school vs school